Hello my polish pretties!! I hope everyone is having a good Monday, or at least a better Monday than me!
Anyway, today I have the January collection from SquareHue. If you don't know what SquareHue is, it's a monthly nail polish subscription service. I was actually looking for something like this, but I only came across ones that were make-up. I'm not as big of a make-up person as I am nail polish, so those to me would be a bit of a waste of money.
If you would like to learn more about the SquareHue program, or to sign up go to www.squarehue.com.
Read on for the swatches and reviews of the colors!
This collection is made up of three colors, a white pearlescent color, a light sky blue creme, and a medium metallic blue with scattered holo glitter. I wasn't sure what to expect with this polish, mainly because it was a new brand that no one had really tried yet. To my pleasant surprise, all of these polishes applied really nicely! (All photos were taken in indoor light.) EDIT: I'm not quite sure what is going on with the oddish blue stain on my thumb in the pictures. When I removed it, didn't stain my fingers at all.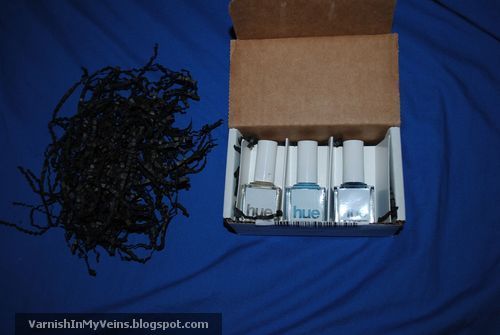 When I received the package in the mail, I was impressed with how they packaged the polish and the little card that they left on top. It was definitely a nice little touch. Each of the three polishes is housed in it's own little compartment with paper on top and underneath, so they won't bounce around during shipment.
The bottles of polish are square, which is nice for storing purposes. The brushes for this polish is just the right size. Not super narrow, but not super wide either. Definitely very similar to the China Glaze brushes. I have very narrow pinky nails, so sometimes the wider brushes can cause a problem for me.
Arctic Frost is a pearlescent white, which gives a frosty appearance when applied. I quite like this polish and I have a few like this, but I'm always happy to have another one. I applied two coats to the bare nail and also one coat over OPI's Black Onyx to better show what it looks like. I definitely prefer this polish over another color; I'm not one of those people that like seeing visible nail line. I also applied one coat over Glacier Skies. I couldn't quite get the true effect of this polish over the blue.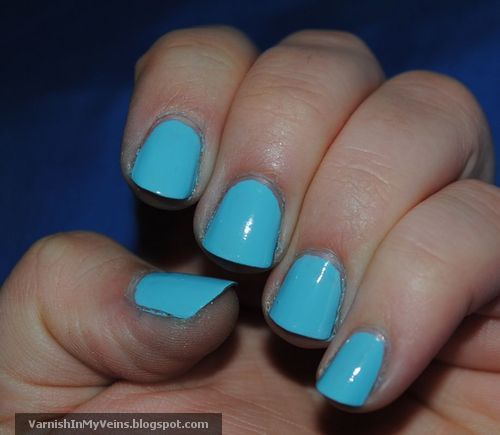 Glacier Skies is a sky blue creme. The first layer of this polish was a bit streaky and patchy, but was opaque on the second coat. I surprisingly don't have a shade of blue like this in my collection, so this was a very welcome addition.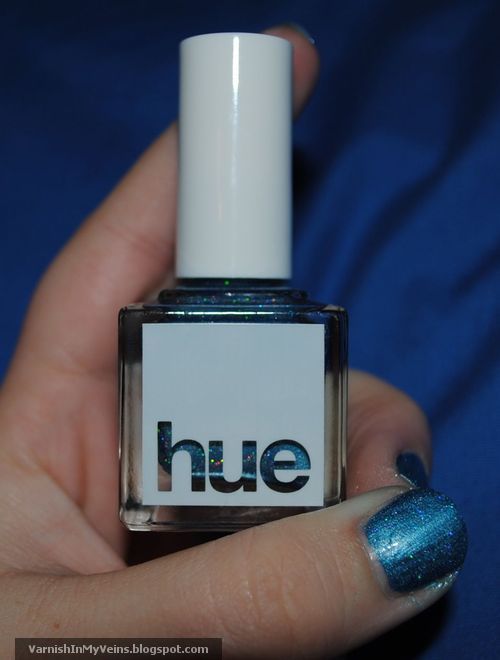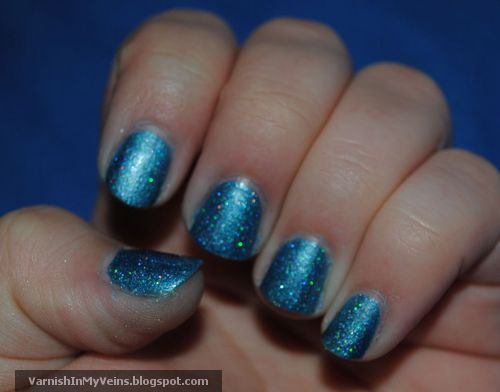 Midnight Flurries is a medium metallic blue with scattered blue holo glitter. The first coat was a little on the sheer side, but became opaque on the second coat. I tried to capture the holo in the polish as best as I could, but the lighting and camera weren't quite working with me. I've never come across a polish quite like this one in my nail polish journey.
Overall, I'm definitely glad that I signed up for this service and recommend it! I quite like getting nail mail and the extra little bonus of not knowing exactly which colors I'll be getting when I open the package just adds to the fun. Do you think you'll be signing up for this service? Or do you like picking out your own individual colors?
XOXO Jessica